CUBIC Tests and Certificates

CUBIC products are fully-type tested and certified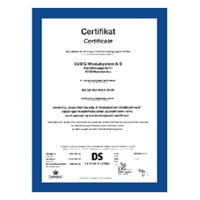 The products from CUBIC are all tested and/or type approved by several most recognised test laboratories, including KEMA, ASTA, UL, DNV, Russian Maritime Register of Shipping and Germanischer Lloyd.
KEMA and UL take current spot tests from CUBIC's production of the modular system.
In addition, the quality system CUBIC-Modulsystem A/S has been certified according to ISO 9001, ISO14001 , OHSAS18001.
Electrical Type Test Certificates
Test certificates for electrical type, short circuit withstand, and temperature rise.
Structural Mechanical Type Test Certificates
Test certificates for structural mechanical type tests.
More information
Click to download for further tests and details:
Testing Videos
The latest tests that NHP have conducted are listed below:
Seismic tests, earthquake simulation Vibration side to side up & down
CUBIC has fulfilled an earthquake simulation test according to IEC 60068-2-57. The simulations were done with biaxial horizontal and vertical multi frequency motions.
Vibration and shocks tests Vibration on Wdr
CUBIC has been vibration and shock tested in standard version with electrical components. Influence up to 2 G in the frequency range 2.5-500Hz in all three planes according to IEC 60068-2-6.
Arcing-fault test, according to: ASNZS61439, Annex ZD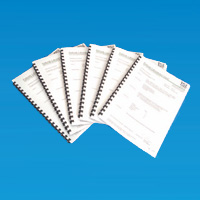 NHP, in conjunction with CUBIC, recognised the unique need in the local market for arcing fault containment. Australia and New Zealand have annexures in their switchboard standards specifically covering containment of internal arcing faults. In order to comply with the requirements of the arcing fault containment requirements in AS.3439.1. 2002, Annex ZD, NHP and CUBIC engineers have developed the necessary parts to include in standard CUBIC designs.
Using Terasaki circuit breakers, NHP conducted a series of arcing fault containment tests at a NATA-recognised test laboratory. The results of this testing program mean that CUBIC assemblers will have access to a type-tested, arc fault contained modular switchboard system. End-users and electrical consultants can therefore have confidence in the CUBIC modular system, knowing that it is a proven design, extensively type tested and with the addition of internal arcing fault containment, provides an additional level of security for switchboard operators.
Switchboard manufacturers have the benefit of a fully modular, type-tested system, supported by NHP's extensive distribution network and technical support and now with the added security of arcing fault containment the CUBIC offer is even further enhanced.
Test Details
Test object: CUBIC switchboard with fixed, demountable (plug-in) and withdrawable units
MCCB sizes: 100 - 630 A
Test kA: 65 kA @ 415 V AC
Click on the link below to download the CUBIC Guarantee PDF Brochure.